WELCOME!
You CAN go to college — Rochester College Access Network is here to help you on the way! We'll help you choose and apply to college, figure out how to pay for college, and make the best college choice. You can do this, so let's get started!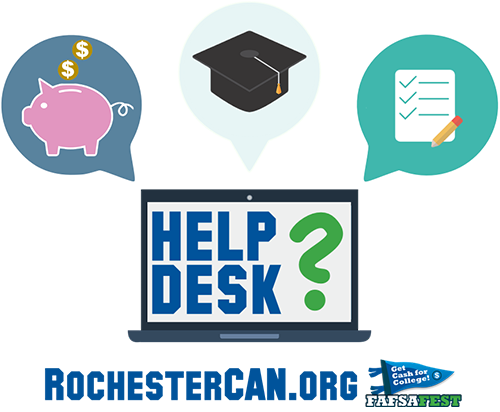 Have a college question? Our College Help Desk has answers!
No matter how big or how small your questions, our College Help Desk is ready to help! Need help with your FAFSA? Searching for scholarships? Finishing your application? We've got your back! 
 Join us at our up coming FAFSA Fest Events for 2021-2022:
Thursday, January 20, 2021 from 5 PM - 7 PM - VIRTUAL on Zoom

Text your email to 585-571-RCAN for the Zoom Link
Text us at 585-571-RCAN if you have any questions!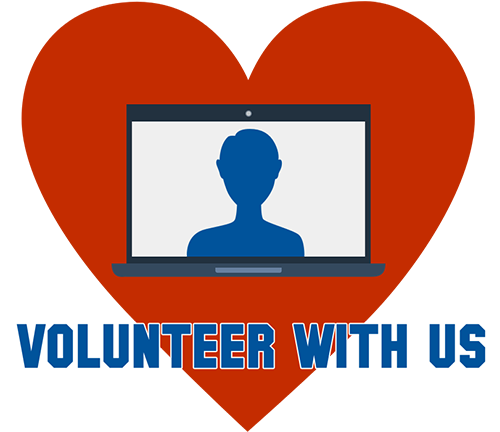 Sign up to join our amazing volunteer corps!
,p>No experience necessary, training available.
Each year, our volunteers work with students and families from across Rochester to complete federal and state financial aid forms. This year, our volunteers will be serving remotely. Join us for one event or set regular hours, the choice is yours!
RochesterCAN is supported by local colleges, charitable organizations, businesses and individuals working together to make college accessible to every Rochester student.
Subscribe below to join our mailing list for important updates, events, and more!
Thanks to our Sponsors and Supporters!
City of Rochester, Rochester City School District, ESL Charitable Foundation, Daisy Marquis Jones Foundation, L3Harris, Women's Foundation of the Genesee Valley, WROC-TV, NYSFAAA, Shore Foundation, Paychex, Advantage FCU, M&T Bank, Glover-Crask Charitable Trust, Rochester Area Community Foundation