About Us
Rochester College Access Network
The Rochester College Access Network was launched in April 2013. The mission of this collaborative group is to increase college access and success through coordinated communication, coalition, and advocacy to enable students in Rochester to meet their full potential.
The group includes representatives from local colleges and universities, not-for-profit organizations, philanthropic organizations, and businesses. Its goal is to work together to remove barriers to college access and increase success for Rochester students. This includes presenting special events to help students complete federal financial aid applications, maintaining this website, publicizing a variety of opportunities for students, and keeping track of key indicators of success.
For information about college access support for Rochester city students, please note the 2013 report Success for Rochester City Students: Making a College Education Attainable.
Statistics about Rochester city students and college access contained in the report entitled RCSD Student College Access and Success Information May 2014 provide a baseline against which to track our efforts. Click here to read this report.
In September, 2019, RCAN was recognized by the National College Attainment Network as one of five communities nationwide leading innovative FAFSA completion initiatives. Click here to learn more about this award.
Meet our Team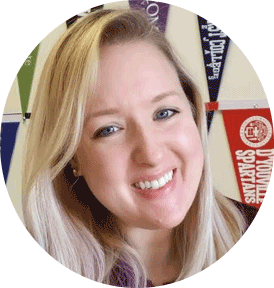 Sarah Johnston
REF Assistant Director
585-271-5790x2
sarah@rochestereducation.org
College Attended: Buffalo State College
Fun Fact: As an Art Education major, Sarah enjoyed visiting the Albright-Knox Art Museum as much as possible — lucky that it was conveniently located across the street from school!
Specialties: FAFSA completion, FSA ID creation, general advising
Thanks to our Sponsors and Supporters!
Rochester College Access Network is a component of the Roc the Future community-wide coalition that tracks the work of local agencies seeking to close the achievement gap for students in Rochester Schools.
SUNY Geneseo, Rochester Area Community Foundation, Rochester Institute of Technology, University of Rochester, Rochester Public Library, Daisy Marquis Jones Foundation, SUNY Brockport, Women's Foundation of Genesee Valley, Excellus, Rochester Educational Opportunity Center, Nannette Nocon